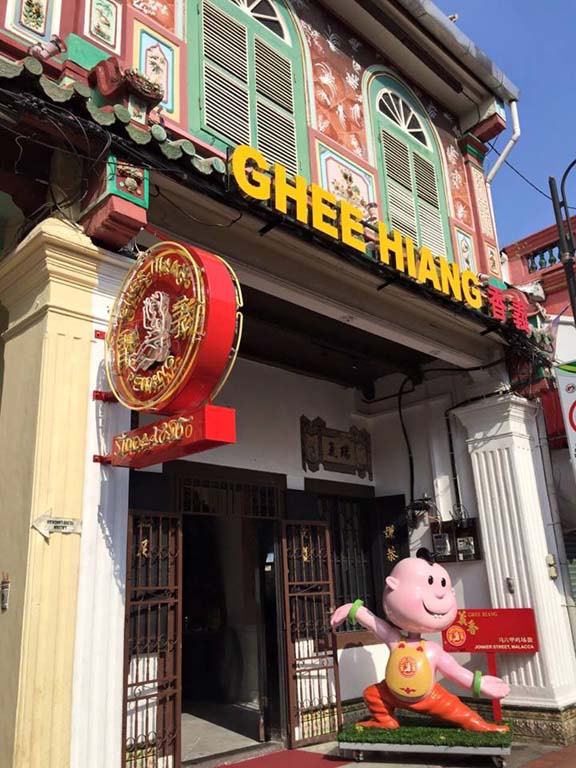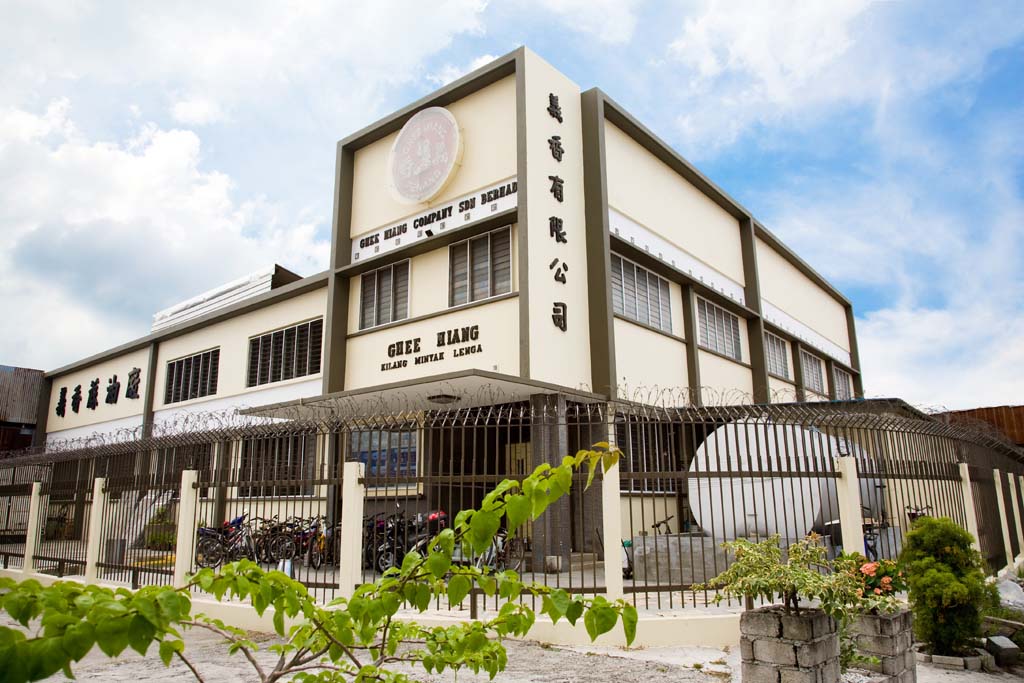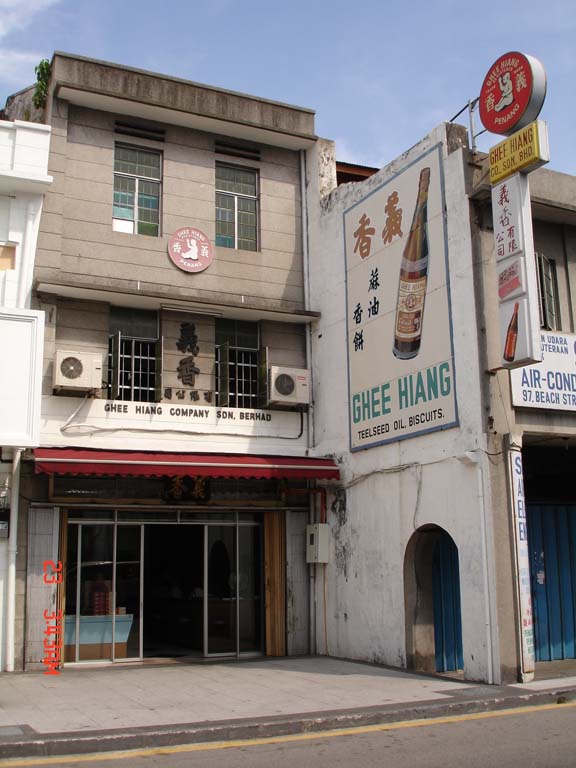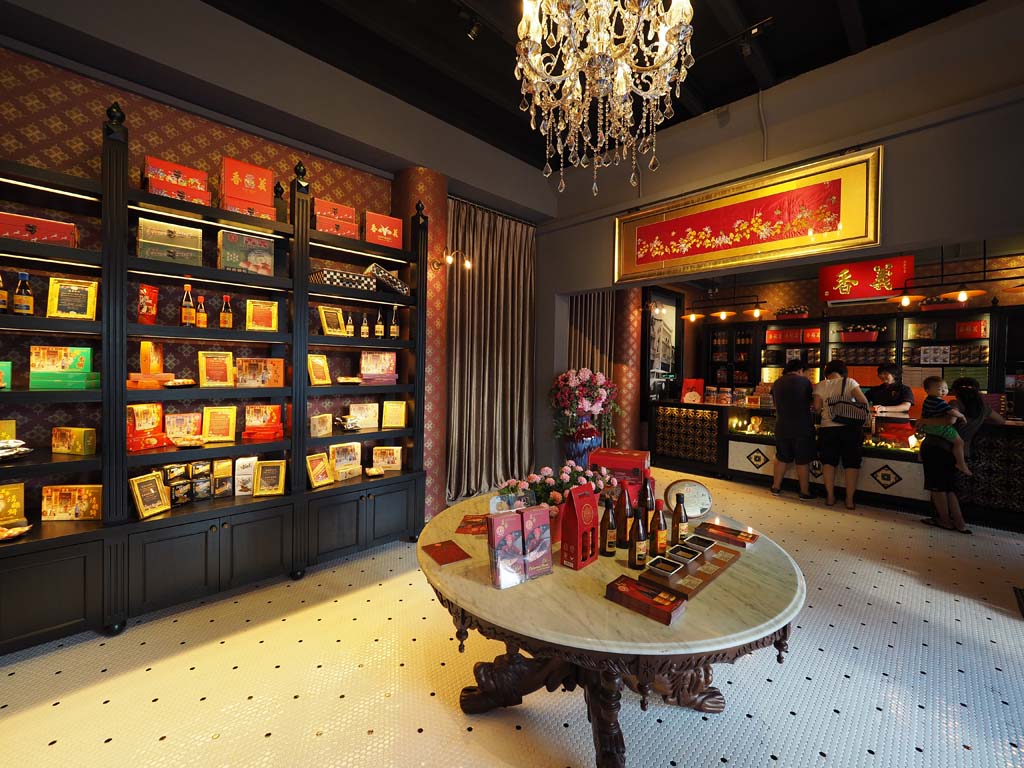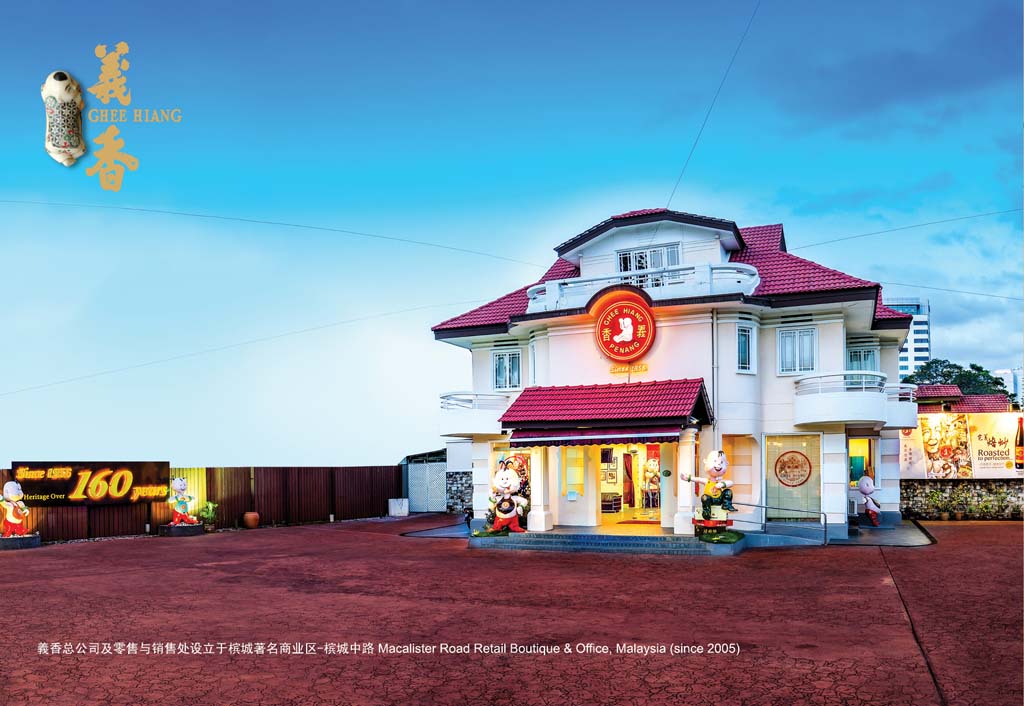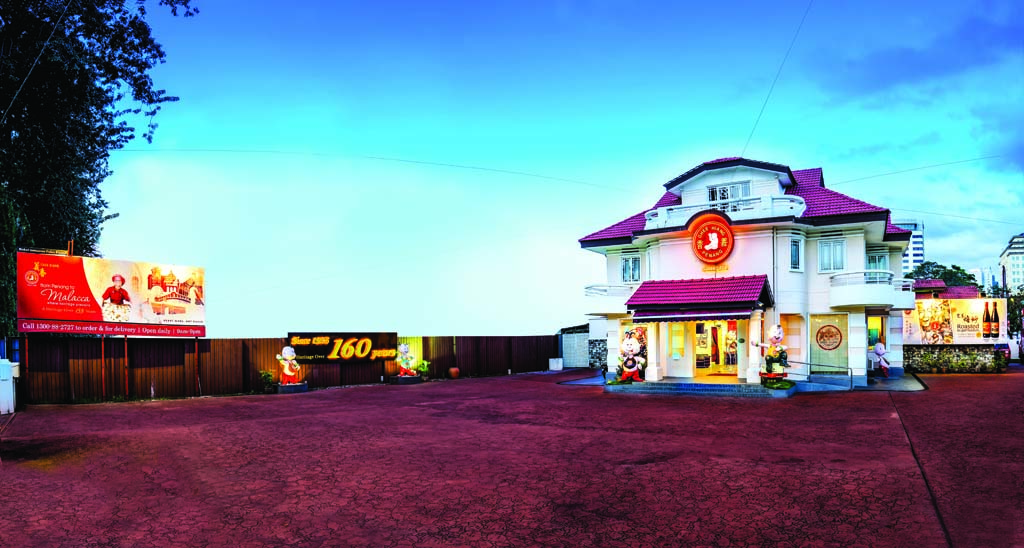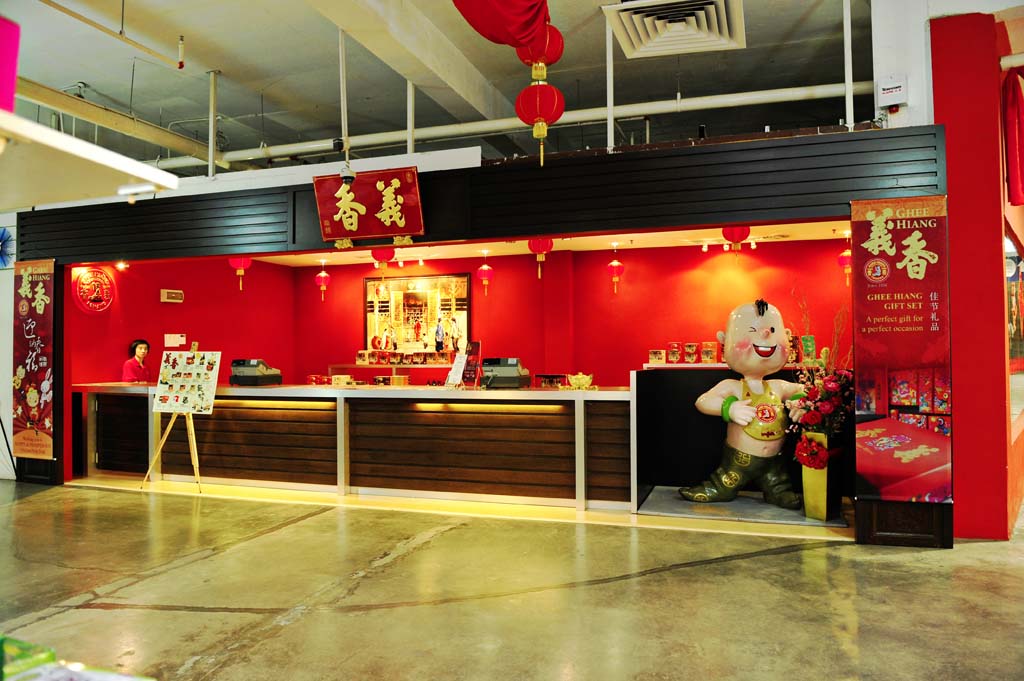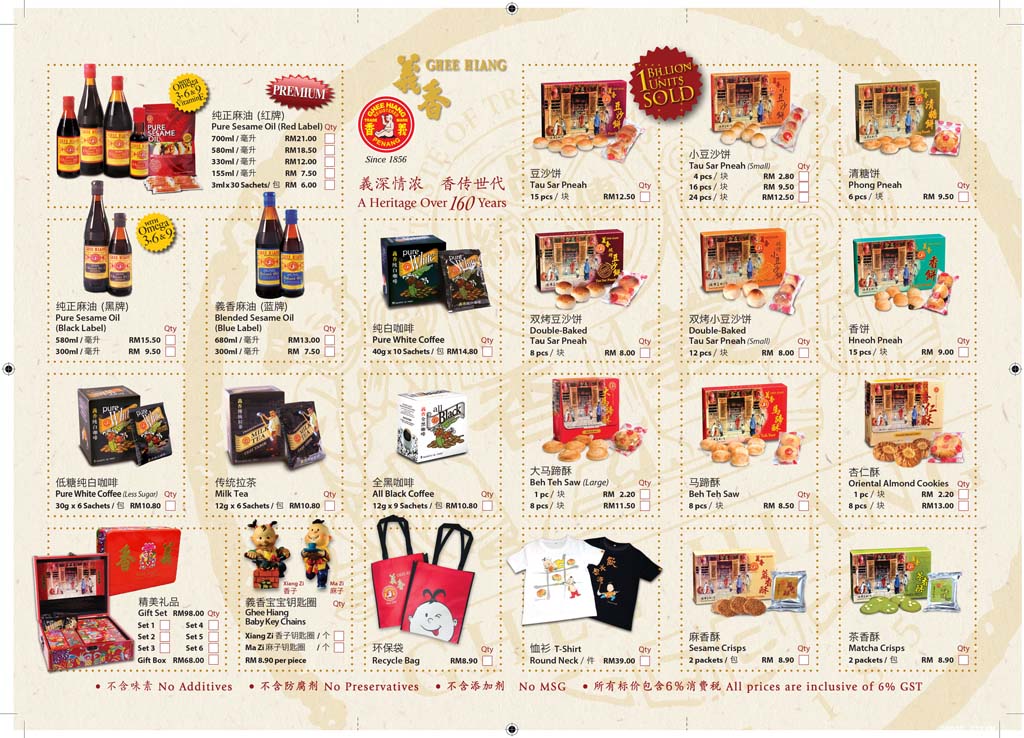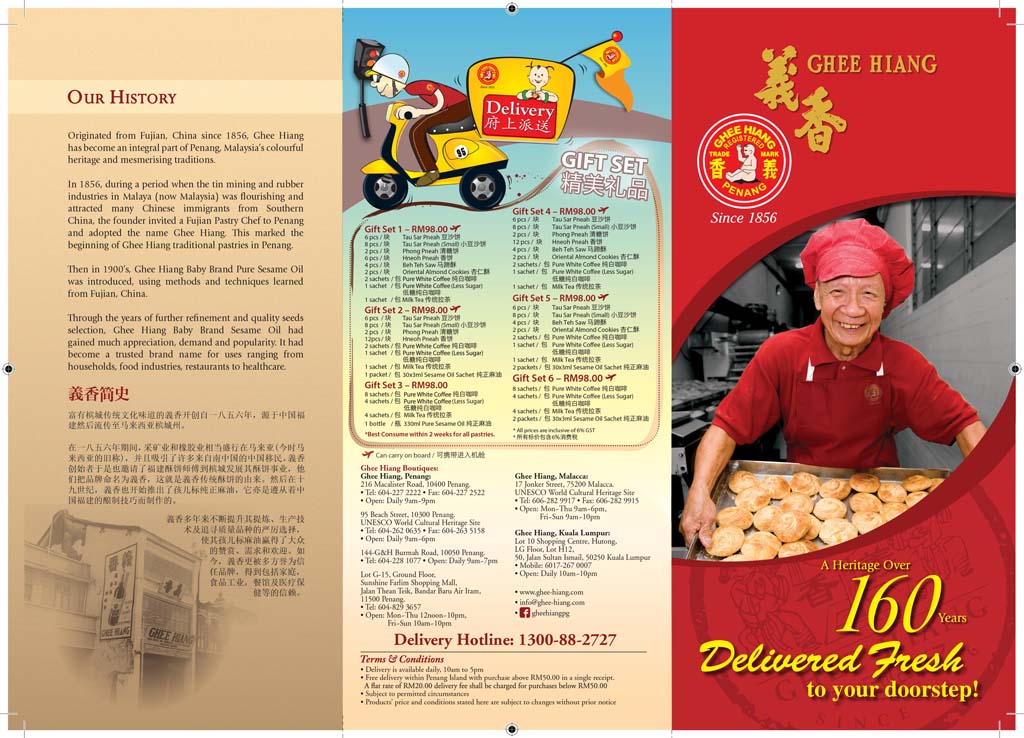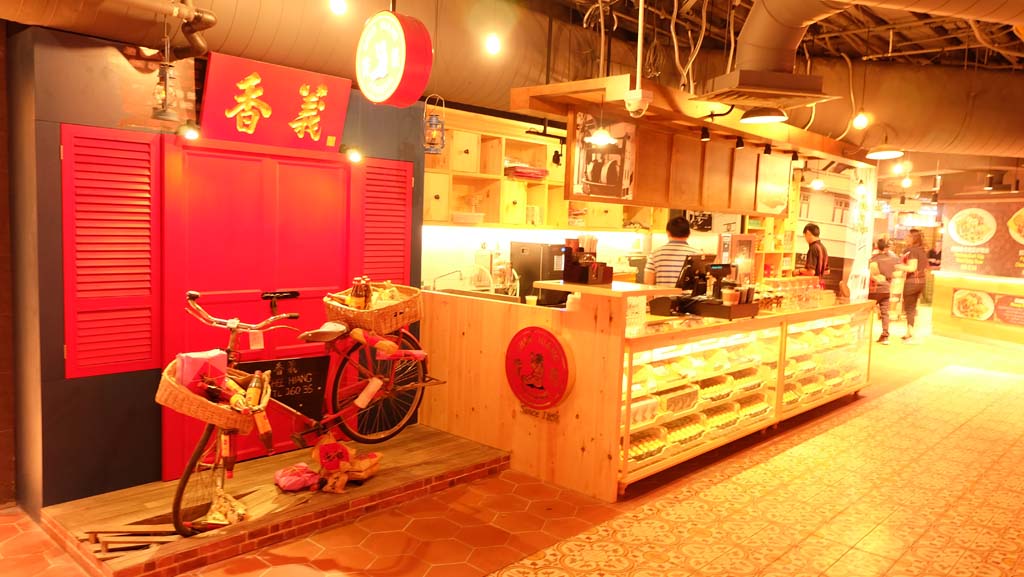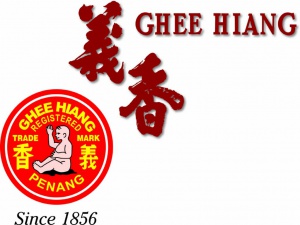 Over 160 Years Heritage
GHEE HIANG
with Heart & Soul
It started with the tin mining and rubber industries boom in the then Malaya back in 1856 when there was also an influx of Chinese immigrants from Southern China. It was during this period too that Ghee Hiang, which saw its origins from Fujian, China, was established with the arrival of a Fujian pastry chef to Penang's shores. The chef, invited by Ghee Hiang's founder, introduced Ghee Hiang traditional pastries in Penang and by the 1900s, the Ghee Hiang Baby Brand Pure Sesame Oil was introduced.
Both these product lines were carefully crafted with age-old proven traditional methods and techniques from Fujian, China, thus producing an end result of superb quality and incomparable flavours. Even as Ghee Hiang becomes an integral part of Penang and a reminder of Malaysia's colourful heritage and rich traditions, it continues to improve its products and techniques.
The Ghee Hiang Baby Brand Sesame Oil, made from continuous refinement and quality seeds selection, has today become a trusted brand not only for households but also for commercial uses from food industries, restaurants to hotels
OUR VISION
We strive towards excellence and innovation as a means to put Ghee Hiang on the world map for its quality products, heritage values, competitiveness and a passion to continue on for generations to come.
OUR MISSION
We aim to meet and exceed our customers' every need and expectations in terms of quality, service and selection by ensuring all our products are only of the highest quality and fresh at all times.
Ghee Hiang
216 Macalister Road, 10400
Tel: 604-227 2222 Fax: 604-227 2522
Email : info@ghee-hiang.com
Website : www.ghee-hiang.com
Facebook : https://www.facebook.com/gheehiangpg/
YOUTUBE : https://www.youtube.com/watch?v=c9sFK6FG_qw
GHEE HIANG BOUTIQUE OUTLETS
BUSINESS HOURS
Penang
216 Macalister Road
Mon-Sun 0900-2100
T: 604-227 2222
144 G&H Burnah Road
Mon-Sun 0900-1900
T: 604-228 1077
95 Beach Street
Mon-Sun 0900-1800
T: 604-262 0635
Sunshine Farlim, Air Itam
Mon-Thu 1200-2200
Fri-Sun 1000-2200
T: 604-829 3657
Kuala Lumpur
Lot 10 Hutong Village,
Jalan Bukit Bintang
Mon-Sun 1000-2200
T: 6017-267 0007
Malacca
17 Jonker Street
Mon-Thu 0900-1800
Fri-Sun 0900-2200
T: 606-282 9917
———————————————-
Visit us at any Ghee Hiang retail boutiques
Operation hour is from
Daily 9am-9pm @ 216, Macalister Road
Daily 9am-6pm @ 95, Beach St.
Daily 9am-7pm @ 144G&H, Burmah Rd
12noon-10pm @ Sunshine Farlim (Monday-Thursday)
10am-10pm @ Sunshine Farlim (Friday-Sunday)
9am-6pm @ 17, Jonker St. (Monday-Thursday)
9am-10pm @ 17, Jonker St. (Friday-Sunday)
Daily 10am-10pm @ Lot10 Shopping Centre